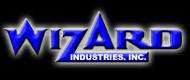 203 N. Saginaw
Holly, MI 48442
248-382-5642
Info@Wizind.com
Operating Room Surgical Instrument Loss Prevention
Point of Loss Recovery Metal Detector

Test Units ONLY.

These are evaluation units and refunds are not provided. The units purpose are to allow facilities to test, experience and provide input.

These are not produced at this point for profit as each unit cost us several thousand dollars to produce. The evaluation is an investment for us and the facilities that need them in order to reduce losses of surgical instruments.
Hamper Stand Not Included

Surgical Instrument Recovery - Utensil Detector detects lost Surgical Instruments - Utensils, Tools Before Being Discarded. Used to reduce surgical instrumentation losses in the OR and an array of industry, commercial, laboratory, scientific, manufacturing, packaging uses.

Surgical Instrument Detector System Reduces Losses At Surgical Hampers And Other Points Of Loss In Operating Rooms with Digital Counter Monitoring

Cut instrument loss by
at least 80%
Wizard Surgical Instrument Recovery Metal Detector™

. Patent Number 6833789



---

Patented Surgical Instrument and Utensil Detector detects lost Surgical Instruments in Operating Rooms - Utensils Before Being Discarded. Used for an array of medical, industry, commercial, laboratory, scientific, manufacturing, packaging uses.

The Wizard Surgical Instrument Detector™ Instrument Detector is a precision 360 degree loop metal detector constructed of heavy duty, injection molded Polycarbonate.

Unique design fits onto surgical drape hamper stands (stand note included) or sits free standing on optional legs.

The Wizard Surgical Instrument Detector™ Surgical Instrument and Utensil Detector instantly alerts user that a metallic object has passed through its opening allowing for immediate retrieval or reporting.

Used for loss prevention in medical, service, manufacturing, assembly, security and hundreds of other uses.

Wizard Hamper Detector™ incorporates a Digital Counter that increments by one each time there is a detection occurrence.

The Wizard Hamper Detector™ operates in either AC or DC mode by way of a self contained, rechargeable Ni-MH battery pack.


*Hamper Stand Not Included.

Product Features

Patented Instrument - Utensil Detector detects Instruments

Used for an array of industry, commercial, laboratory, scientific, manufacturing, packaging uses

Instrument Detector is a precision 360 degree loop metal detector constructed of heavy duty, injection molded Polycarbonate.

Unique design fits onto optional commercial hamper stands or sits free standing on optional legs.

Surgical Instrument Metal Detector




Product Dimensions: 26 x 21 x 4 inches ; 8 pounds
Shipping Weight: 21 pounds



Operating Instructions

1. Unplug battery recharge adapter from wall receptacle before first use of the day.

2. Press "ON" button to turn WizardOR on. Allow 20 seconds for the detection coil to self calibrate.

3. Set volume to the desired level 50dB, 70dB or 85dB. (Default setting is 50dB)

4. Segregate all foils and legitimate metallic trash from field to prevent detection of these items. (ie. magnetic drapes. grounding pads, pulse lavage gun, Bovie Cords, aluminium foils, tabs, etc...)

5. Push soiled drapes through WizardOR and address any alarms and note counter digits.

6. Press "OFF" button to turn WizardOR off after soiled drapes have been deposited.

7. Plug battery recharge adapter into wall receptacle at the end of day.

---