The Original
4x4 Post Support

4x4 Post Holder Post Support For Decking
and Railing or Other Post Support Needs


Order Here Direct From Manufacturer....




Or



ASIN B002XYMLXA
UPC: 721633120124

Manufactured for Wizard Industries, Inc
Holly, MI USA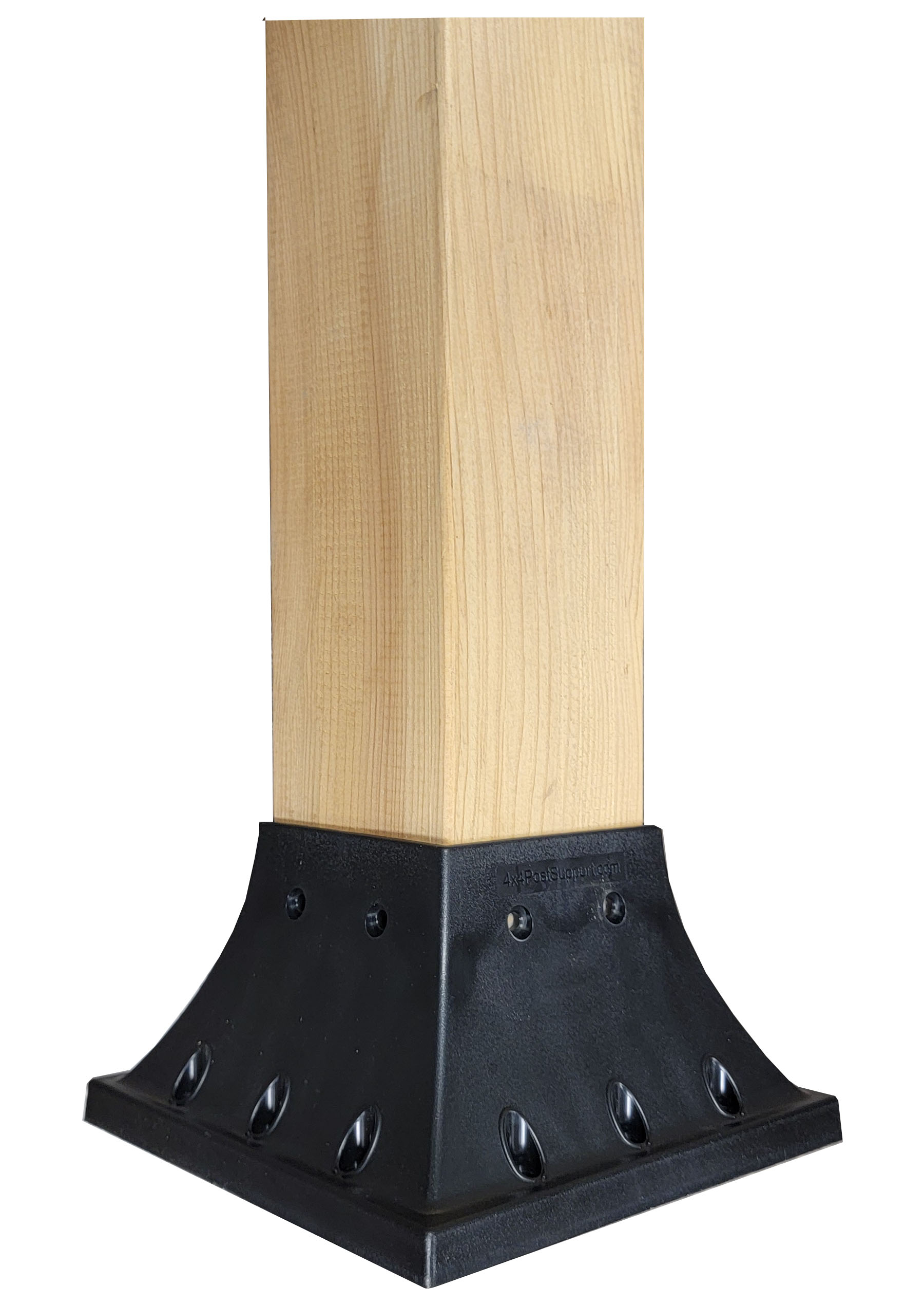 UPC: 721633120124


Order Here....




4 X 4 Support handrail support flange for permanent or temporary hand, fence,
deck, porch railing or post mounting.

Made from paintable ABS plastic.

4 X 4 post support flange for permanent or temporary hand, fence, deck,
porch railing or post mounting.

Heavy Duty High Impact ABS Plastic That Last For Decades Under Proper Installation and Use.

Mounts with #8 Deck Screws on Bottom Flange (we suggest at least long enough so
screw threads penetrate completely through the surface your are mounting onto along with the framework of the deck and #6 Deck Screws on top (top screws can be as short as one inch).

Use proper quality deck screws. * Never Use Drywall Screws. Screws Not Included.

*Depending on mills standards some sanding may be required for fit.

Ideal for use as base support for installations that have proper structural
framing and structural members.

Proper structural design for safety must be used.

Always follow building and safety codes when using post supports.

Much better looking than the flimsy metal ones. Plus these provide 20 countersunk
holes for a more appealing look.

Local building codes are often very specific about the construction of deck railings and posts. In many jurisdictions, deck railings must be between 32 inches and 42 inches in height, maximum space between balusters is 3-1/2 inches, balusters must be larger than ¾ inch and they must not be climbable for child safety. In other locations, there are no building codes for deck railings and it is up to the builder to design and construct for safety.
Be certain to check your local building code for proper safety and regulations.

We live and work in Ukiah, CA and Holly, Michigan and we provide 100% Satisfaction and will jump through hoops for you at all times... Just please let us know of anything we can help with..
***** It is the users' responsibility to adhere to local and state building codes. This product may not be acceptable in certain areas. Check your specific building codes before use. Use for Ground Floor Decking Only. NOT TO BE USED AS SOLE MEANS OF SUPPORT. ADDITIONAL STRUCTURAL SUPPORT IS REQUIRED FOR POST. ALWAYS FOLLOW PROPER POST INSTALLATION AND OBTAIN PROPER INSPECTIONS FOLLOWING ALL BUILDING CODES AND LAWS. Ships From Holly, MI, and Ukiah, CA *****
UPC: 721633120124
Order Here....

Internal support ribbing provides ample strength.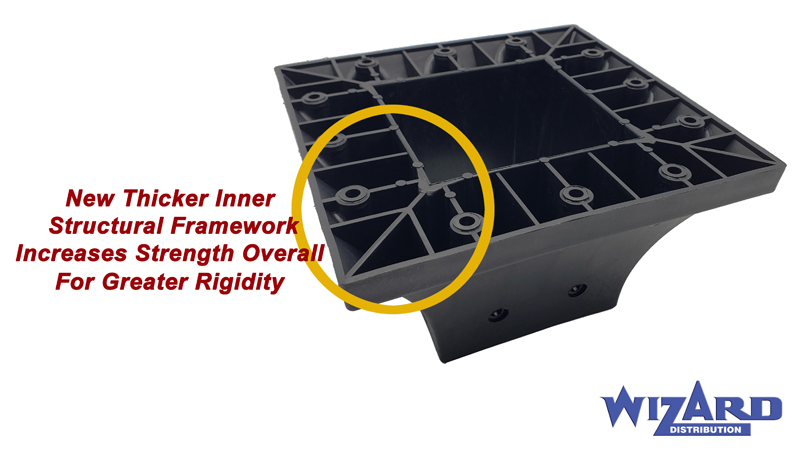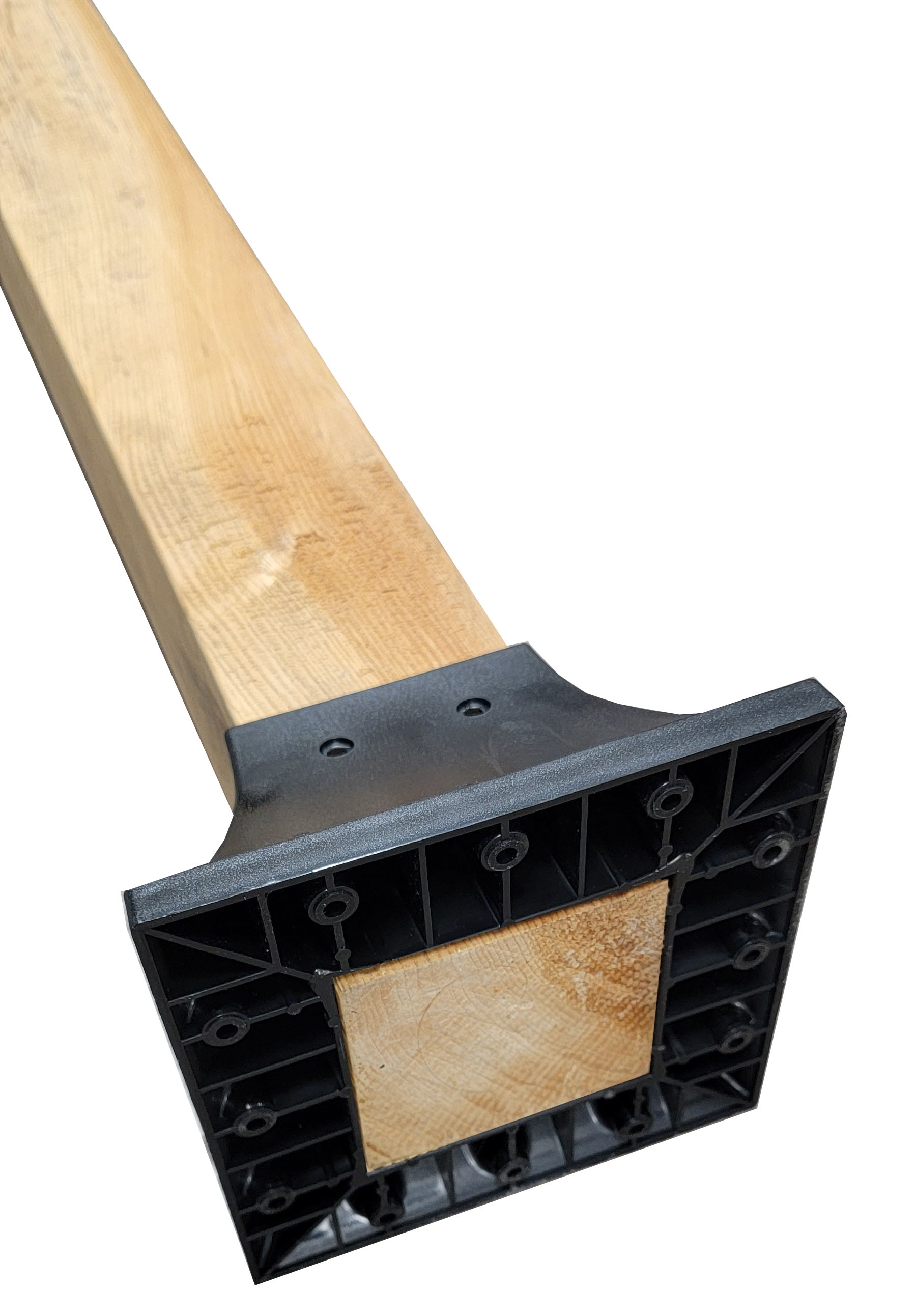 Simple yet stylish curves provide pleasing looks.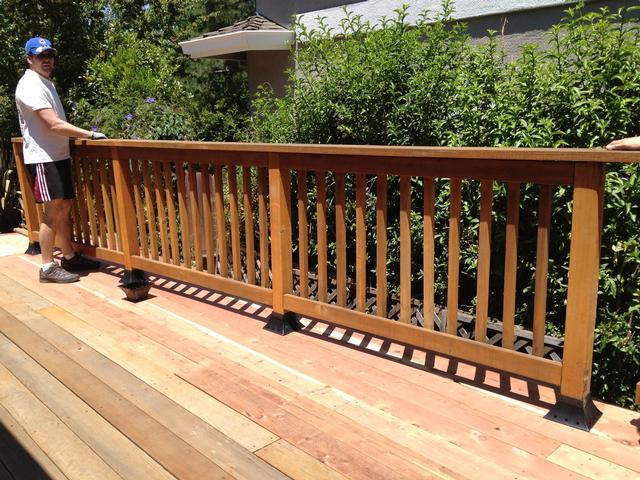 Made of ultra strong ABS plastic that lasts for many decades.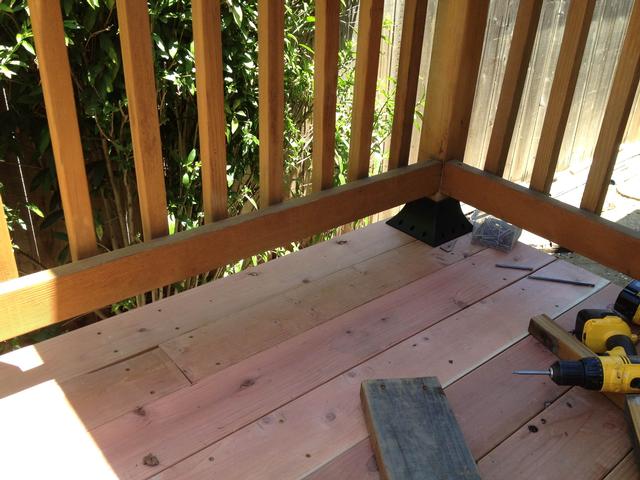 Quickly mounts to posts and deck floor.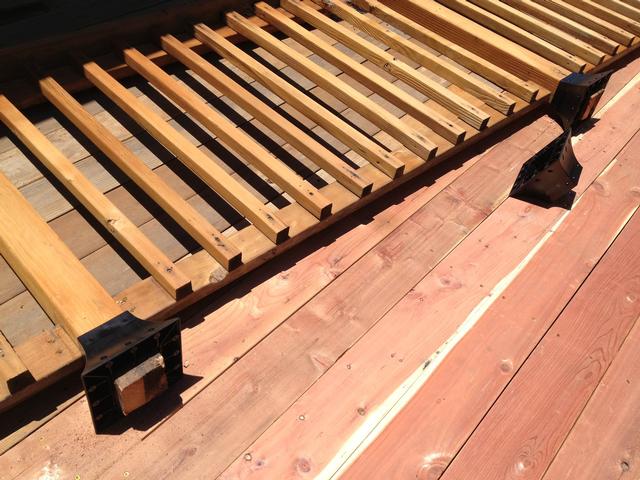 Easily Make Tables, Benches and other legged items.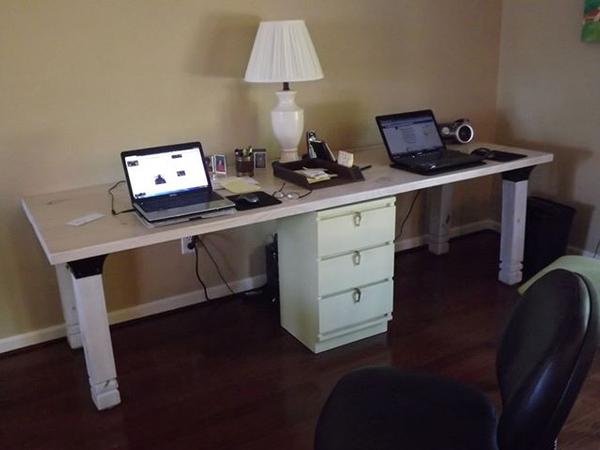 Order Here....

---